The key to making office cleaning easier is to put everything in its rightful place. Once you get in a habit of putting things in its rightful place, de-cluttering becomes a quick task.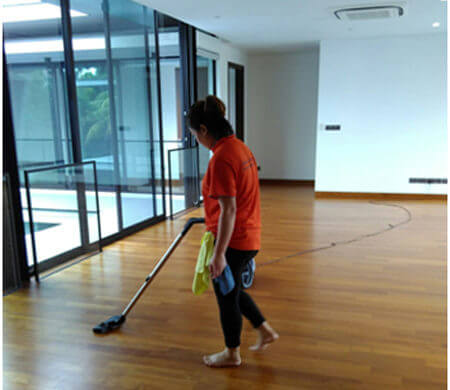 A clean office makes for a clear head and gives you plenty of time to concentrate on your business or job. But who is going to organize and do the office cleaning tasks for you. It is either you, your employees or hiring some Singapore office cleaning professionals to do these tasks.
It is unlikely you because office cleaning tasks can be quite a monotonous, time consuming activity and difficult task to do, especially if your other work matter is being put aside to care of the necessary cleaning.
If it is your employees who are going to address these Singapore office cleaning issues, they will most probably resent it. Also taking them away from the job that they are paid to do will decrease productivity, lower employee morale and cause unhappiness and unneeded problems amongst employees. Also the office cleaning job done, at best, will be of substandard.
For all of these reasons, it is advisable to just hire an outside Singapore office cleaning company to do thejob. Offices cleaning in Singapore by professionals are done much easier and better than your employees or yourself.
The provider of the offices cleaning in Singapore will often supply a checklist of services so you can choose how much or how little they do.
The provider of the offices cleaning in Singapore will take care of all the office cleaning responsibilities including sweeping, mopping, dusting, waxing, vacuuming, trash collection, polishing, sealing, and carpet cleaning in these repective areas of your office.
1) Reception area and office spaces – Your reception area and office spaces give first impression. You want it to always be bright, clean and inviting.
Empty waste baskets and replace liners. Wash as needed.
Vacuum all carpets and mats
Vacuum all hard floors
Dust all horizontal surfaces of desks, chairs, tables and other furniture
Damp wipe all horizontal surfaces with disinfectant
Mop all hard floors with disinfectant
Remove cobwebs from front entry and immediate surrounding areas
Remove fingerprints and marks from around light switches and door frames
Clean automatic glass doors inside and out
Wipe all internal glass
Polish all brass on doors and cabinets
Spot clean walls and painted surfaces
Collect all garbage, papers, bottles etc. from front entrance
Ensure all areas are clean & arranged neatly
2) Kitchen/Break Room & Washroom – A clean and sanitized washroom is a must and so is the pantry room.
Stock toilet tissue, hand towels, facial tissues and hand soap
Empty waste receptacles and wipe if needed and replace bin liners as required
Clean and polish mirrors
Wipe hand towel dispensers/hand dryers
Wipe down doors and sills – remove all dust and prints
Clean and sanitize all basins. Polish all bright work
Dust partitions, tops of mirrors and frames
Remove splash marks from walls and partitions around basins
Mop clean restroom and kitchen floors with disinfectant
Toilets and urinals to be cleaned and disinfected and wiped dry
It's wonderful to walk into a clean office that smells good and looks great, especially for you, your employees and your clients. The offices cleaning in Singapore will ensure that your entire business premises are kept spotlessly clean and well organized at all times.