PART-TIME CLEANING SERVICE SINGAPORE /ONE-TIME
Are you struggling to keep your home clean due to your hectic schedule? Do you dream of having a clean and organised home for you and your family without sacrificing your weekends and family time? Keeping your home clean is often a challenge to those who have a busy work schedule. This is why one-time / part-time cleaning service Singapore becomes very helpful. Seeking the service of professional cleaners is a hassle-free and practical solution to survive this plight. At UC Cleaning, our trained cleaning professionals can thoroughly and quickly clean up your home based on your requirements.
WHEN DO YOU NEED PART TIME & ONE-TIME CLEANING SERVICE SINGAPORE?
Even though we tend to keep our home clean and tidy, sometimes, it requires a thorough cleaning. And since most of us can't spare a lot of time tidying up our home, a one-time cleaning service can do the job, especially in cases like:
Spring Cleaning before New Year

Holiday visitors

Return from an overseas vacation

Post-renovation cleaning

Renting or selling your home

Moving in and Move out cleaning
And the list goes on. There are several instances that you might need an extra help from professional cleaners, especially if you are short on time.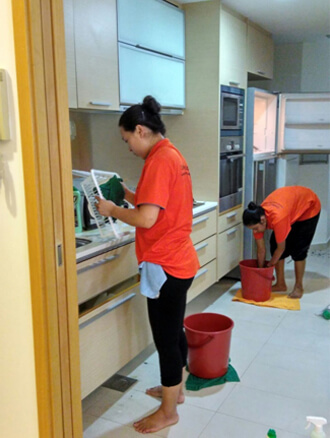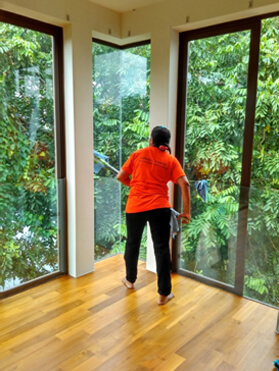 WHAT TO DO BEFORE HIRING ONE-TIME CLEANING SERVICE SINGAPORE?
Once you have decided to seek the help of professional cleaners, there are basic things to do to make the most of service, such as:
Make a list of the chores that must be done

Highlight the chores that need to be prioritised

Identify hard to reach areas

Have the cleaning equipment and solutions ready
By preparing these things, you will be able to save time and eliminate the need to instruct the cleaners while they are performing the basic cleaning services in Singapore. Be sure that you are present during the cleaning time and give out clear instructions, if needed.
COMMON AREAS TO BE CLEANED AND TASKS TO BE DONE
Here are the common parts of the house that often demand part-time cleaning services Singapore.
Living Area

Dusting of surfaces, e.g. furniture, cushions

Vacuuming or mopping the floor

Cleaning the windows and grilles

Kitchen

Cleaning the kitchen countertop

Scrubbing the sink

Cleaning the stove top

Wiping the cabinets, tables & chairs

Sweeping and mopping the floor

Bathroom

Cleaning the fixtures and fittings

Clearing mirrors

Scrubbing the toilet

Cleaning the shower area, basin, vanities, and bathtub

Cleaning and scrubbing the floor and wall tiles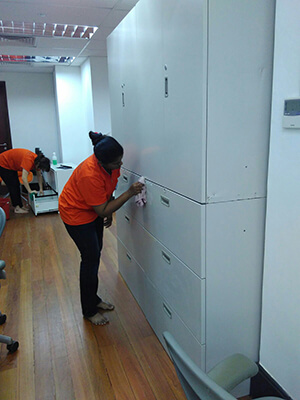 WHY CHOOSE US FOR ONE-TIME / PART TIME CLEANING SINGAPORE?
Here are some reasons why you should choose us for any cleaning services and ad hoc cleaning works.
We cater all kinds of cleaning services for residential, HDB, condominium, landed, offices and commercial buildings.

We use only the best possible cleaning equipment and solutions.

Affordable cleaning service charge

Flexible cleaning schedule
Free yourself from the time-consuming cleaning chores and focus on more important things. Contact UC Cleaning at 6344 8807 to book your appointment!
Our well-trained cleaners will make your home look sparkling clean in no time.